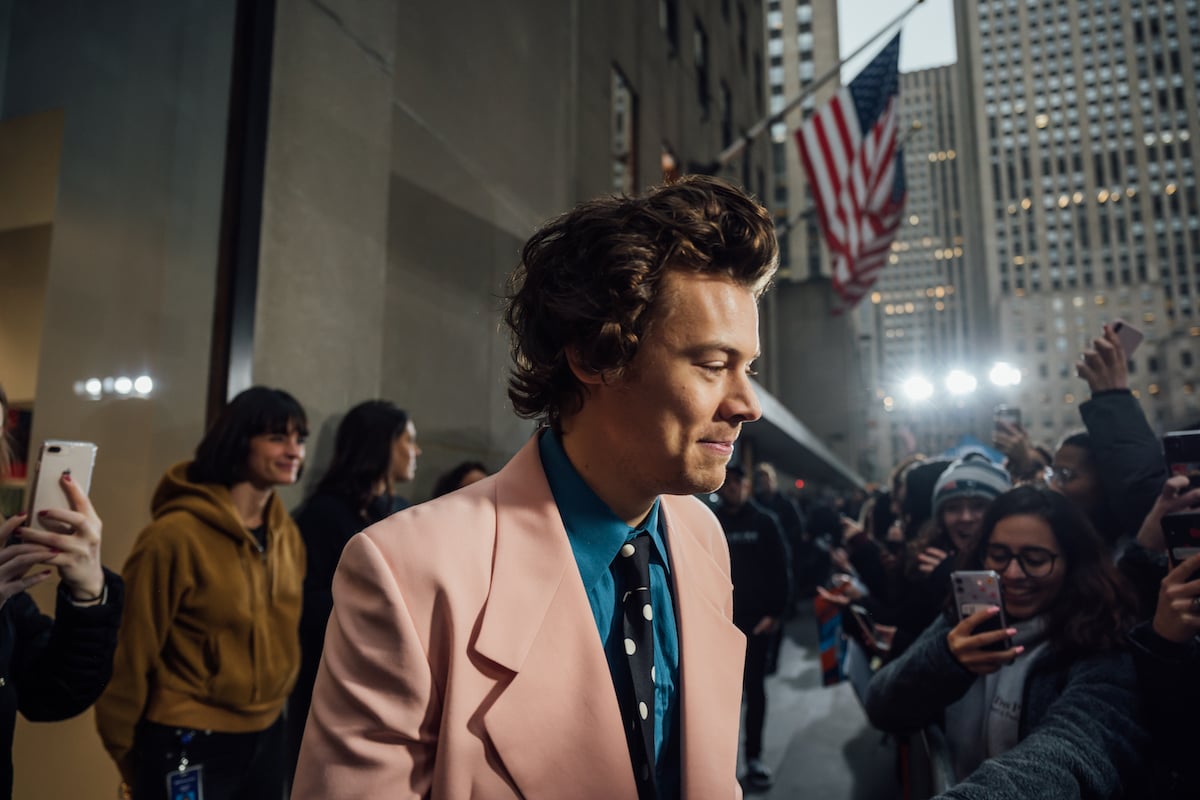 Fans of the Marvel Cinematic Universe were excited to see the newest movie in the franchise, Eternals, when it came out on November 4, 2021. At the end of the movie, they got a surprise: Harry Styles was featured in a post-credit scene that got fans buzzing about what his future might be in the MCU.

We'll have to wait to find out. But it does seem Styles may have been harboring a crush on one of the stars of the movie — and he has for quite a long time.

...

In a post-credits scene, the singer appears as Eros, the younger brother of Thanos. In the brief scene, Eros promises that he has information to help the Eternals in their quest. People reports that Styles has wanted to play a superhero since he was a kid and that the experience helped him in other ways too:

"I think music and acting really aid each other in a lot of ways. In my experience, a lot of the time when I've gone to do a film I've felt like, 'Oh, I'm probably not gonna do any music for a while because I'll be so focused on that.' And then I actually find that, by the time I get home at the end of the day, I just write so much. Any time you are looking at the world through someone else's lens and exploring different emotions, it feels like a benefit in so many ways."

But the boost to his creative drive may not be the only draw to the movie for Styles. It seems that he also thinks a lot of one of the stars. In Eternals, Angelina Jolie plays Thena, a warrior from Olympia. While many fans enjoy watching Jolie act, it seems that Styles has thought highly of her since he was quite young.

In 2012,

Metro reported

that Styles seemed to be attracted to older women. He described Jolie as his perfect woman. Keep in mind, Styles was only 18 years old at the time, while Jolie was nearly 20 years his senior. A teen crushing on a 37-year-old woman may seem unusual, but breaking the mold is kind of Styles'…well, style.
https://www.cheatsheet.com/entertainmen ... oman.html/